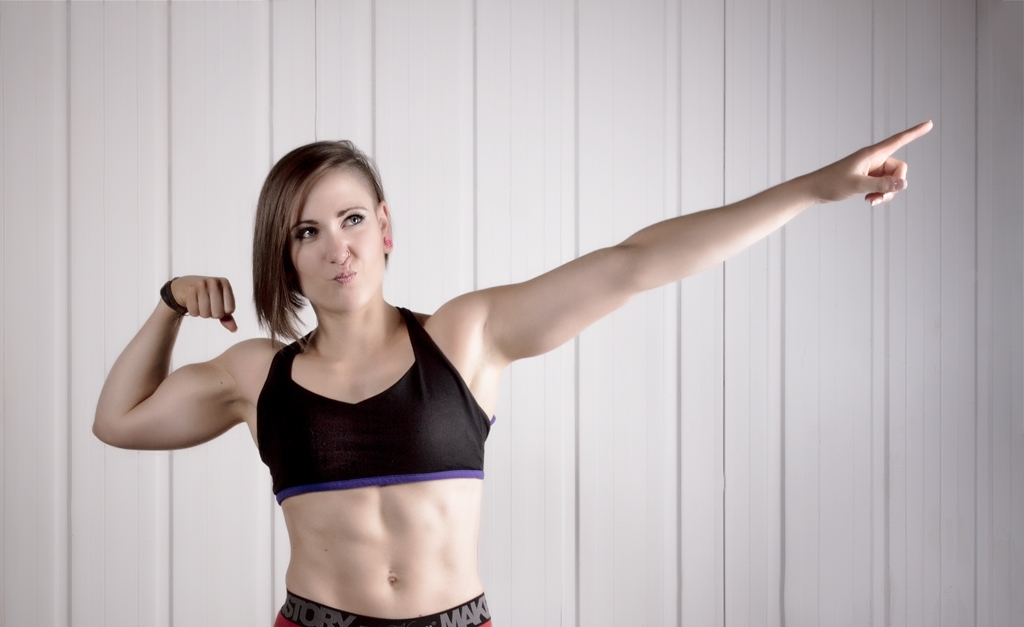 A MISSION TO SHOW WOMEN EVERYWHERE THAT
STAYING FIT DOESN'T HAVE TO BE COMPLEX, OBSESSIVE OR TAKE AWAY FROM YOUR LIFE!
If you want to GET TO know ME EVEN MORE, you can subscribe to MY YOUTUBE CHANNEL by clicking the link below!
I'm a certified personal trainer and online fitness & lifestyle coach.
After years of struggle and trial with finding the right nutrition and lifestyle program for myself, I have finally found the solution I was searching for!
As important as the right training program and nutrition strategies are for results, daily routine, sleep and hydration are three key areas that I always come back to anytime I recover from a slump.
If I've got these 3 under control, maintaining my physique and fitness level becomes so easy!
By keeping these 3 areas in check, you too can maintain your fitness level all year 'round and find balance between enjoying social meals and maintaining your fitness, instead of yo-yoing between the extremes of on-season ultra-restrictive diet and workout regimes and off-season near-binge rebounds!
After 4 years as a Physiotherapy and Occupational Therapy Assistant at my local hospital, I'm branching out.
I am super passionate about showing women like you how to free yourself from the chains of restrictive diets, calorie/macro counting, and excessive hours of cardio so you can really LIVE YOUR LIFE!
My husband and I are founding members of a gym called The Wreckroom in Kitchener, Ontario, Canada - It's a pretty awesome place! We got our start in fitness with a local and online fitness company called Live For Today Fitness and still run it in the background when we're not at The Wreckroom!
You can also find me online on my various social media accounts, including Facebook, YouTube, Instagram, SnapChat (@mrslivefit) and Twitter!
NOW FOR THE FUN PART!

I GET TO TELL YOU A FEW RANDOM FACTS ABOUT ME!
I LOVE lifting heavy weights. My current bench press PR is 145lbs. Not crazy, but not bad if I do say so myself!
I have a cute puppy named Finley. He's Whoodle! He's a regular on my YouTube channel (subscribe here) and has the cutest puppy dog eyes!
I love me a nice glass of wine here and there. Just sip and relax! I'm a dark chocolate and coffee lover. Guilty as charged!
I have a husband named Derek. We're a pretty good team! Sometimes we get on each other's nerves, (especially when we're tired!) but I love him to the moon and back! We've been married since September of 2012 :)
I'm a Christian in the Jesus following kind of way, (not the right wing, ultra conservative way!), working to improve my relationship with God every day. I'm not in any way perfect, but I'm always working towards growing in my faith.
My all time record for Quest bars in one day is 9! Yikes! Lucky for me I've now conquered those issues and have finally decided that they will no longer be a daily part of my life but on special occasion.
I grew up in a family of 5 girls (Poor dad!) and I'm the youngest! They're now spread all over the world! I have sisters in Moose Jaw, Saskatchewan, Ottawa, Ontario and one in Chad, Africa!
I also have 13 neices and nephews! 12 of them are on my side and one from Derek's side!